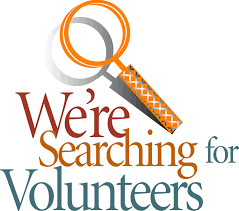 ​Seeking Volunteers for the 2017 Naperville Little League Baseball Board of Directors
At this time, we are soliciting volunteers who would like to be considered for the 2017 Naperville Little League Baseball Board of Directors (NLLB BOD). As a board member, you will be setting policies and making decisions on the future direction of NLLB. There are board meetings once a month, and occasional other meetings, as the need arise. The NLLB BOD is responsible for following Little League International guidelines, defining local rules, and performing day to day operations of the league. The term of the new board will run from November 2016 to October 2017.
If you are a NLLB Member in Good Standing (MIGS), you are eligible to run for the NLLB BOD. If you are not a MIGS, please click
here
for more information. If you are interested in running for the NLLB BOD, please submit a brief (no more than a couple of paragraphs) summary of your background and what you hope to contribute to the program by ​
midnight, October 2, 2016 to
lorear@nllb.org
. Please indicate if you are running as a coach or non-coach. All NLLB MIGS are eligible to vote for candidates for the NLLB BOD in October. The ballots are tabulated by an independent group and the new board of directors are announced at the November Annual Membership meeting, and take office immediately.
NLLB Constitution states a maximum of three board members can be from any one league (American, Continental, National, or Republic) and the composite of the board has to be over 50% non-coaches.
Please click on the button below to view submitted bios for the 2017 NLLB BOD.​
---
---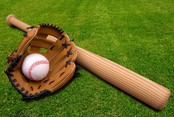 2016 Fall Ball Registration Now Open!
NLLB
Fall Ball (sponsored by Bulls/Sox Academy) is an instructional environment for both the competitive and recreational player. Youngsters play up to 12 games with one game during the week and one on the weekend, usually on Saturday (some
rainouts
may not be made up). There will be some 8 p.m. games for the Majors, Supreme and Prospects levels. We are using
DuPage
River, The Beach, Nike 1, Nike 3, Mill Street fields, to name a few fields. All players who will be eligible to participate in 2017
NLLB
spring programs are eligible to play fall ball.
Register by 8/20/16 to avoid late fees
.
​
Who can play in the Fall Ball Rookies Division?
Boys and girls with birth dates between 5/1/08 to 8/31/10 (must be at least in first grade in the 2016-2017 school year). Click
here
to register and learn more about Fall ball for rookies.
Who can play in the Fall Ball Prospects, Supreme or Majors Divisions?
Boys and girls with
birth dates
between 5/1/2004 and 8/31/2008. Click
here
to register and learn more about which division (Prospects, Supreme or Majors) is right for your player.​
---
---
Please click
here
for an important message for NLLB players with birth dates 5/1/06 - 8/31/06
Division

Supreme
​Majors


Age

9 & 10
​11 & 12

Birth Date Range

5/01/06 to 09/01/08
​5/01/04 to 09/01/06
---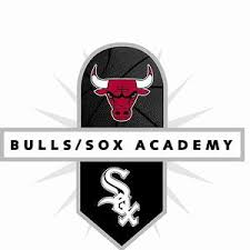 Click
here
for special offers from Bulls/Sox in celebration of their 15 year anniversary.
​Click
here
for information on the 2016 White Sox On Field Fun Fest on October 2, 2016 at U.S. Cellular Field.
---
---
Do you have questions about Naperville Little League Baseball? Wondering which program is right for your child? Click here for answers to this and more in our
General Information Guide
.
---
Jim Meurer umpires at SLWS -
Click
here
to enjoy a story about one of our board members, Jim Meurer, and his journey to umpire at the SLWS.
All in the family -
Click
here
to enjoy a heart warming story of one of our 2016 little league families.
​
NCTV17 AAA Team
- Click
here
to enjoy a story on one of our 2016 AAA teams.
---
Our 2016 Sponsors​

Register to Manage, Coach, or Adult Umpire
- Little League is run by volunteers and our success depends on having volunteers like
you
join our team.
Click here to register.
---

---
---
---
---

---
---
---